2017 Legislative Programming: Human Trafficking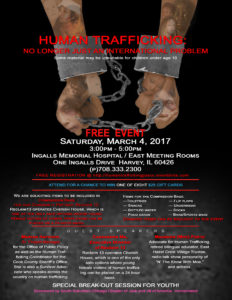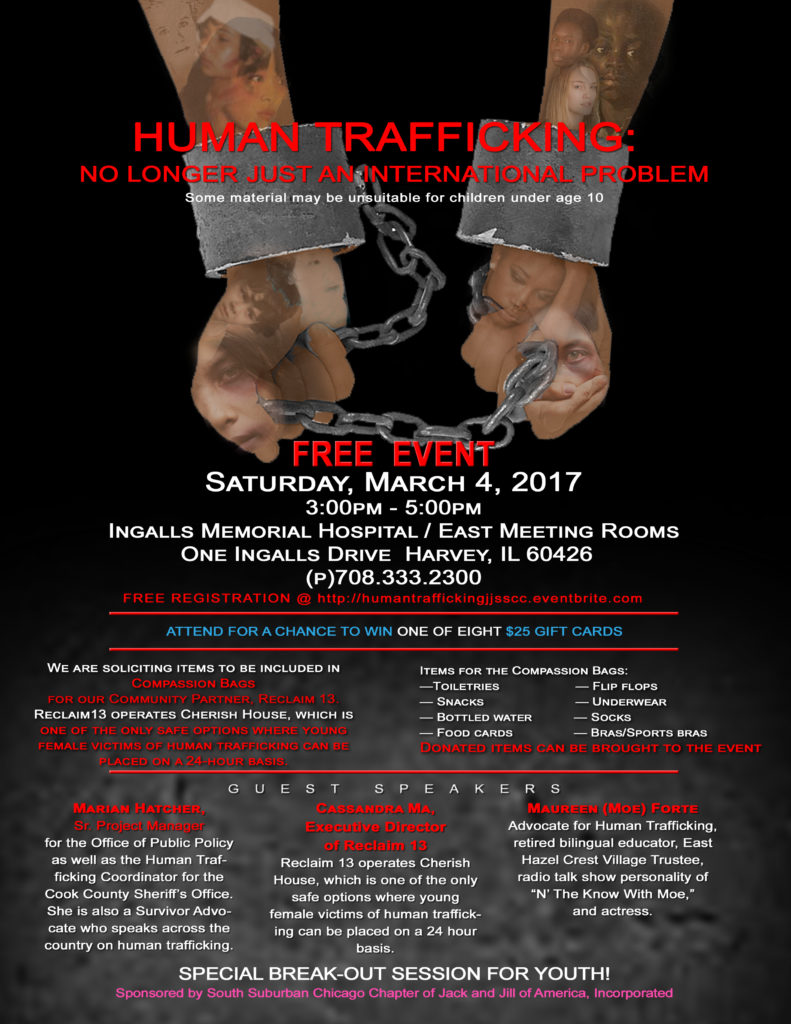 On March 4, 2017 from 3-5 pm the Legislative Committee led by Chair LaTonya Ford executed an enlightening program on Human Trafficking at Ingalls Hospital in Harvey, IL. Powerful presentations were made by Detective Sandra Baptiste, Cassandra Ma, Senator Toi Hutchinson, and Maureen (Moe) Forte. Our fabulous speakers educated all of our guests on the various aspects of human trafficking, including how to spot it, who is susceptible to it and what makes you susceptible, how to prevent it, what to do when you see it, how to advocate on behalf of the victims, and the reality of what's happening right before our eyes, in our own neighborhoods. A special educational breakout session was held for Group 4 and 5 children, and our Group 6 teens were with the adults.
2016 Legislative Programming: Be Stigma Free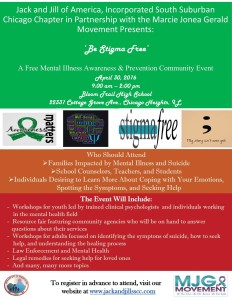 Shame says, "Black folks don't get depressed, we get the blues." And Denial echoes, "Black kids don't commit suicide." Denial and Shame stand between us and the help that we sometimes desperately need. It is the stigma that accompanies depression, mental illness and suicide that silences us and steals our power against these very real enemies. Read more>>

On the Hill Summit
Our 2015-2016 legislative activities kicked off with a bang with four members of our chapter, President Stokes, Regional Program Director Celeste Adams, and newly elected mother's legislative and teen legislative chairs attending the 5th Biennial On the Hill Summit.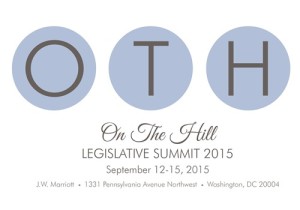 During their four days in D.C. they participated in seminars on the college admissions process, the Voting Rights Act, racial profiling, and understanding strategies for leading effective protests. In addition to the seminars we heard from many powerful speakers including Marian Wright Edelman, Ernest Green, Dianne Braddock, and Mr. and Mrs. Jawando. National President King challenged the youth to share their thoughts on racial profiling, the Voting Rights Act, and the discussion with Ernest Green of the Little Rock Nine. Our Teen Legislative Chair stepped up to answer this challenge writing about her experiences with racism and was awarded a $100 gift from the National Office.
In an effort to continue to push forward the legislative agenda of our National organization, the committee will be working with each of our groups during the year to ensure that their programming includes activities that are focused on enhancing our children's awareness of local and national issues, the impact that these events have on their lives, and ways in which they can use their voice to bring about positive change. Specifically, we will be working with our Group 5 youth to explore the establishment of a Junior Statesmen of America Chapter, which will further build upon the Jack and Jill leadership development framework by teaching our youth skills to help them debate, engage, and lead.