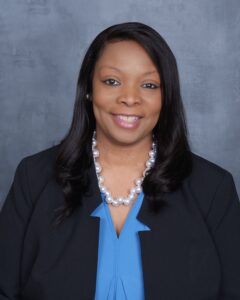 Greetings! On behalf of the wonderful Mother Members of the five star award-winning South Suburban Chicago Chapter of Jack and Jill of America, Incorporated (JJSSCC), we welcome you. We are a chapter of Moms with diverse backgrounds and professions who are community leaders, civic-minded, creative and dedicated. The Mothers of JJSSCC are committed to the enrichment and growth of all children through meaningful activities, cultural exposure, community service, legislative advocacy, philanthropic giving, and leadership development.
Jack & Jill of America, Incorporated is a National Organization which was organized on January 24, 1938 in Philadelphia, Pennsylvania by the late Marion Stubbs Thomas. Today Jack and Jill boasts 261 chapters nationwide, representing more than 40,000 family members. Each chapter plans annual programming activities guided under a national theme.
Organized in 1976, the South Suburban Chicago Chapter has been recognized for our outstanding children's programming and providing scholarships to local high school students in the South Suburban Community. Further, our chapter partners with local community service agencies like Respond Now and The Boys & Girls Club of Ford Heights. Nationally, we are proud to support the partnership of Jack and Jill of America, Inc with the HBCU College GAP Fund and The National Alliance on Mental Illness (NAMI).
Read More from President Deborah Harris
Chapter Programming
Since Jack and Jill of America, Inc., was founded in 1938, it has evolved into a strong national organization as a result of strong programming.  As new members were welcomed and new chapters are formed, the aims and ideals of Jack and Jill have strengthened, always with our children and civic service as the focal points. Click here to read more about our award winning programming.