Grade Groups
Our chapter programming is built around a focus on the development of children in our chapter and the larger community. Under the guidance of our Program Director, the South Suburban Chicago Chapter executes an organized yearly schedule of program activities for our children. We support the National thrusts and modules of Jack and Jill of America, Inc. by providing our children with civic, recreational, educational, social, cultural, and leadership activities. Our activities also embrace the national programming thrusts of Science, Technology, Engineering, (Arts) and Math. We encourage and leverage the partnerships of local business owners, creative arts institutions, colleges, legislative and political entities to plan activities for our children. Children are grouped by age and grade level in order to effectively meet our chapter goals and objectives. Thoughtful planning by our mothers ensures that our children will have engaging and age-appropriate activities each month.
South Suburban Chicago Chapter's grade groups are as follows:
Group 1 – Pre-K- Kindergarten
Group 2 – 1st- 2nd grade
Group 3 – 3rd- 4th grade
Group 4 – 5th- 6th grade
Group 5 – 7th- 8th grade
Group 6 – 9th-12th grade
Our teens take pride in contributing ideas for their own monthly programs. Thanks to our teen advisors, we have a forum that enables our teens to participate in leadership development activities throughout the year, including educational, cultural, recreational, and philanthropic programs. Click here to read more about the South Suburban Chicago Teen Group.
Family Activities
In addition to our group programming and activities, the South Suburban Chicago Chapter also plans for all inclusive family activities that strengthen our growth as a village, as well as our relationship with the community. These events include Jack and Jill Family Day celebrated each September, our annual Holiday Party in December, and National Black Family Day which is celebrated in May.


Carole Robertson Tribute at Jack and Jill Family Day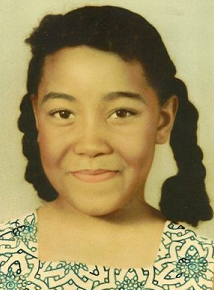 Carole Rosamond Robertson was a teen in the Birmingham Chapter of Jack and Jill when she was killed on September 15, 1963, in the bombing of the 16th Street Baptist Church in Birmingham, Alabama along with three other young girls: Denise McNair (11), Addie Mae Collins (14), and Cynthia Wesley (14).  At the time of her death, Carole was only 14 years of age and was at the church to prepare for a civil rights march with other youth.  Per a resolution adopted at a National Convention, all chapters of Jack and Jill of America, Inc. are committed to honoring Carole in September of each year with an activity that highlights the goals of human rights, civil rights, and racial harmony.
National Black Family Day
National Black Family Day began in May of 1987 when The Honorable William Gray III, Congressman from Pennsylvania, entered a strong tribute to Jack and Jill of America into the Congressional Record in recognition of the organization's Black Family Day of Celebration. The initial focus of Black Family Day was the needs of children worldwide with special attention to the needs of children in Africa through the organization's partnership with Africa. Over the years, Jack and Jill has broadened the scope of the annual day to celebrate the proud cultural heritage of African-American families.