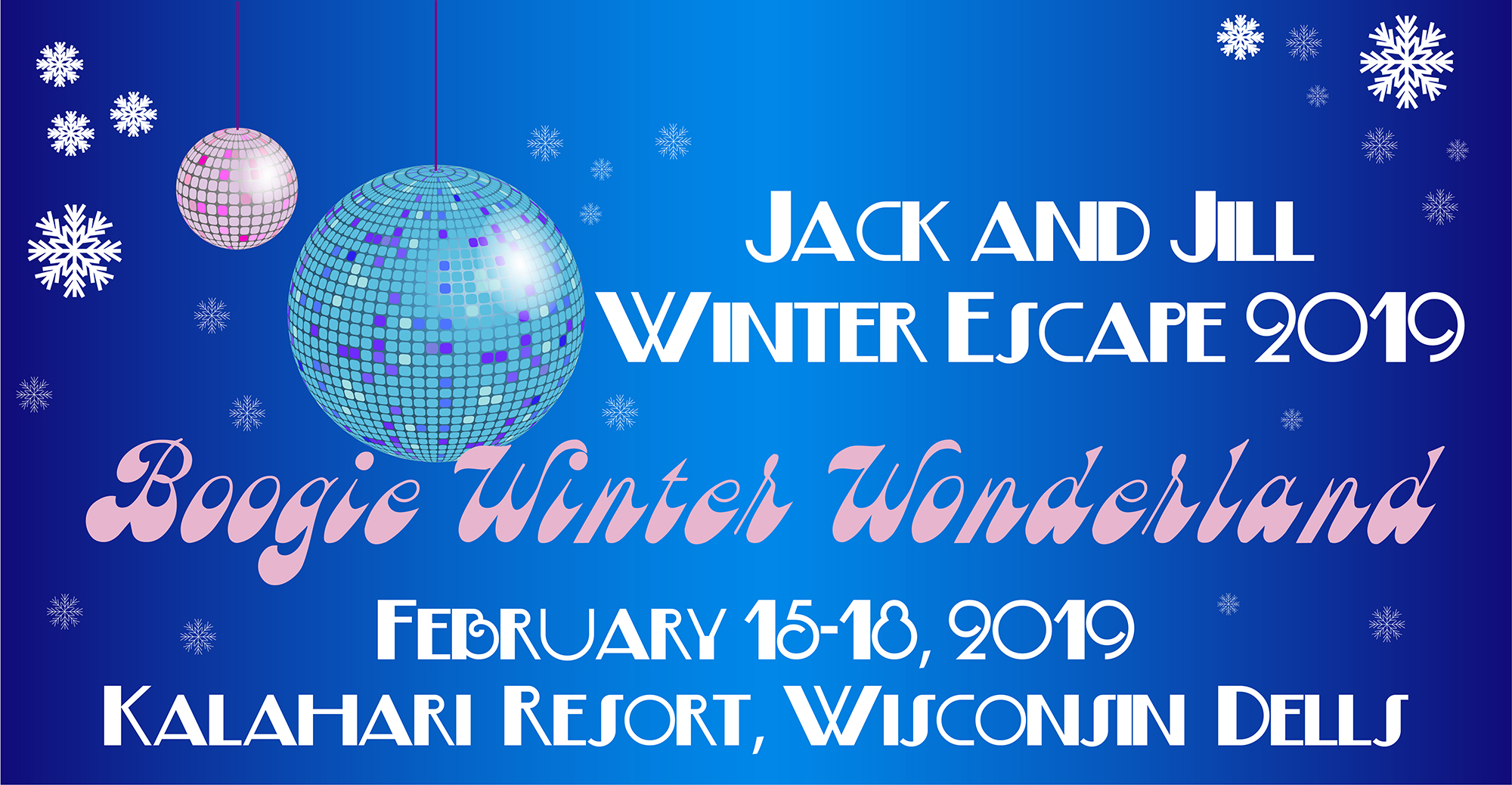 Jack and Jill families in the Chicagoland area have been escaping to Wisconsin Dells for more than 20 years. Winter Escape has grown into one of the largest premier family activities in the Mid-Western Region and this year is South Suburban Chicago's turn to host! Save the date for
Friday, February 15th – Monday, February 18, 2019
in Wisconsin Dells at Kalahari Resort and Cascade Mountain. Our theme is
"Boogie Winter Wonderland"
and we are planning a weekend full of disco dancing and fun!
We have worked closely with the Kalahari Resort and Cascade Mountain to offer a vast amount of activities just for you! Activities are planned for everyone – moms, dads, teens, tweens and children! The event registration fee covers meals/hospitality events for the entire weekend. Here's what is included:
Friday night family hospitality event with refreshments
Saturday and Sunday morning hospitality refreshments
Banquet Dinner Saturday evening
Hospitality at the waterpark with refreshments and a private group lounging area and cabana for the teens
Family hospitality Sunday evening with refreshments
Full breakfast & program on Monday morning
Depending on the guest type:
Access to the Kalahari Adventurers club with dry activities going on all day, every day for all ages
After hours Adult hospitality Friday evening
Hospitality at the bar for Moms and Dads to enjoy the basketball games Saturday and Sunday evening
Adult Disco Party to Shake your Groove Thang!
Teen & Tween Movie Night
Teen Bowling and Escape Room Adventure
Theme Park wristbands (children only)
Access to Pop In Nanny Services (additional fees will apply)
**Event registration fees are priced by guest type and by the costs associated with the events specifically geared towards that guest type. Stay tuned for the detailed Winter Escape agenda and registration details.
Your Winter Escape Chapter Chair/Co-Chairs are available to answer any questions you may have regarding the event! Feel free to email JJSSCC Winter Escape Chair Wright anytime at [email protected].
The 2019 Winter Escape Committee is very excited to plan a wonderful, fun-filled weekend for you and your family.We hope that you will join us and we look forward to seeing you in February of 2019!
Go ahead…take the escape!
Registration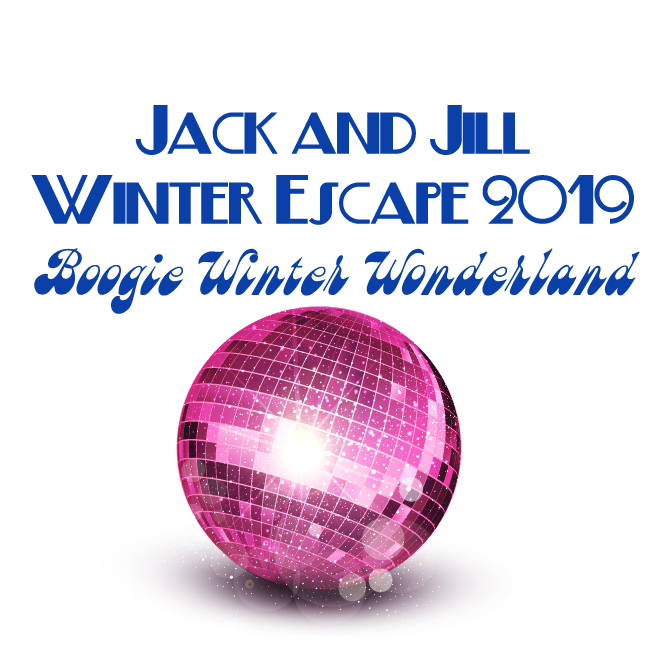 2019 Winter Escape Event registration fees (not including Cascade Mountain Ski Fees):
Mothers – TBD
Fathers- TBD
Teens- TBD
Children (5-12)- TBD
No charge for children under 5 yrs
Registration opens November 1st!
Lodging Details

Family registration will be available soon, but if you are ready to book your room, you don't have to wait! Click here to access our group reservation booking site.
Our group booking ID is: 41430
Enter the Group Code when prompted, click continue and follow the on-screen instructions. You can also call Kalahari for assistance at 1-877-KALAHARI (525-2427) and request rooms under the block Group JACK & JILL OF AMERICA- ROH.
Kalahari is an advance deposit resort requiring the first night's lodging fee plus applicable taxes to be charged at the time of reservation.
**Please note**- the hotel will ask if you would like to add on a theme park pass for $30. No need! The Winter Escape Registration fee will include theme park wristbands for all children. Rooms available include Hut Rooms, Desert Rooms, and Royal Hospitality Suites. Visit Kalahari Resorts for more information.
Available Rooms
The following types of rooms are included in our Winter Escape block:
Hut Room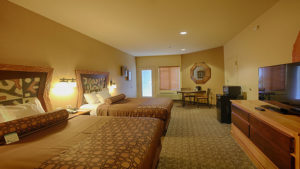 Two queen beds, full bath. Work desk & chairs. Patio/balcony with furniture. Please note that the Hut Rooms are located in the Sands Building which is connected to the main resort by an enclosed skywalk.
Admission to Wisconsin's largest indoor waterpark is included for each registered hotel guest! Room is priced for up to 4
Desert Room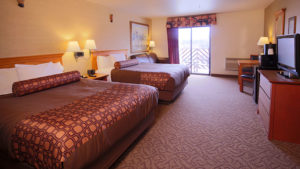 Two queen beds with a full size sofa sleeper. (Furniture configuration will be altered in handicapped-accessible rooms and does not have a sofa sleeper).
Admission to Wisconsin's largest indoor waterpark is included for each registered hotel guest!
Room is priced for up to 4, you may add one or two guests by using the sofa sleeper at $30 per person, per night. Accessible version of this room style is available and is wheelchair accessible throughout with grab bars in the bath tubs.
Agenda
Weekend Agenda Coming Soon!!